Convenient for fans of the Green Bay Packers.
Handy for visiting the local attractions.
Great starting point to explore Titletown.
Excellent for companies needing long-term stays.
The Arena Motel is close to many local tourist attractions,
making it the ideal place for your stay.
Local Attractions:
0.01 mile(s) from Packers Traning Camp, The Green Bay Packers built a brand new field for training camp right outside our front door. Training camp begins at the begining of August with 25 scheduled practices open to the public. Have your kids bring their bikes for a chance to have one of the players ride it to and from Lambeau Field. This is a free event, don't miss it!
0.10 mile(s) from Resch Center
0.20 mile(s) from Packer Hall of Fame
0.20 mile(s) from Lambeau Field
1.00 mile(s) from Brown County Arena
2.00 mile(s) from National Rail Road Museum
3.00 mile(s) from Neville Public Museum
3.50 mile(s) from Downtown Green Bay
4.00 mile(s) from Green Bay Botanical Garden
4.50 mile(s) from Heritage Hill State Park
8.00 mile(s) from Bay Beach Amusement Park
8.00 mile(s) from Weidner Center for Performing Arts
8.00 mile(s) from Wildlife Sanctuary
8.00 mile(s) from New Zoo
Shopping:
1.50 mile(s) from Bay Park Square Mall
40.00 mile(s) from Fox River Mall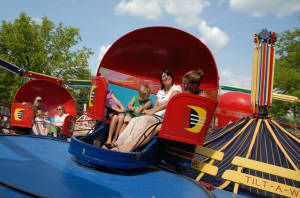 Corporate Locations:
0.50 mile(s) from Hudson Sharpe
1.50 mile(s) from Shopko
1.50 mile(s) from Georgia Pacific
2.00 mile(s) from Fabco
2.50 mile(s) from Schneider National
3.00 mile(s) from Northeast Wisconsin Techical College
4.50 mile(s) from Schreiber Foods
5.00 mile(s) from Ameriprise
5.00 mile(s) from United Healthcare
6.00 mile(s) from GB Packaging
7.00 mile(s) from Procter and Gamble
10.00 mile(s) from KI
Recreation:
0.10 mile(s) from Football, Lambeau Field-Green Bay Packers
7.00 mile(s) from Sports Events, Cornerstone Ice Center ice hockey
Nearby Cities:
3.00 mile(s) from DePere
20.00 mile(s) from Seymour
25.00 mile(s) from Appleton
35.00 mile(s) from Neenah
35.00 mile(s) from Sturgeon Bay
35.00 mile(s) from Manitowoc
40.00 mile(s) from Shawano
45.00 mile(s) from Door County
50.00 mile(s) from Marinette
120 mile(s) from Milwaukee
Transportation:
6.00 mile(s) from Austin-straubel Field, Highway 172 east to Highway 41 Northe Exit Lombardi Avenue, east one mile to hotel.
160 mile(s) from General Mitchell International Airport
45.00 mile(s) from Outagamie Regional Airport
0.50 mile(s) from Green Bay Metro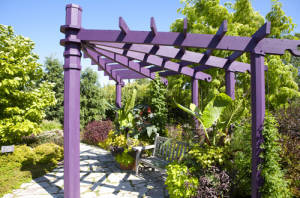 Education:
1.00 mile(s) from College of Menominee Nation
3.00 mile(s) from Northeast Wisconsin Technical College
3.00 mile(s) from Empire Beauty School
3.50 mile(s) from Rasmussen College
4.00 mile(s) from Bellin College of Nursing
5.00 mile(s) from ITT Technical Institute
5.00 mile(s) from St. Norbert College
8.00 mile(s) from University of Wisconsin Green Bay